Here's where we find out if we truly are a nation of idiots. Most Americans don't believe global warming is a threat (and Britons definitely don't believe), but we can see that it's being shoved down our throats anyway. Gore got what he wanted (he was going to get it with Obama or McCain): A sympathetic ear and a true believer in governmental intervention.
Problem is that there is NOTHING to intervene against, except to protect Gore's pervasive environmental empire.
Meanwhile, temperatures in 2008 have been BELOW NORMAL TO WELL BELOW NORMAL.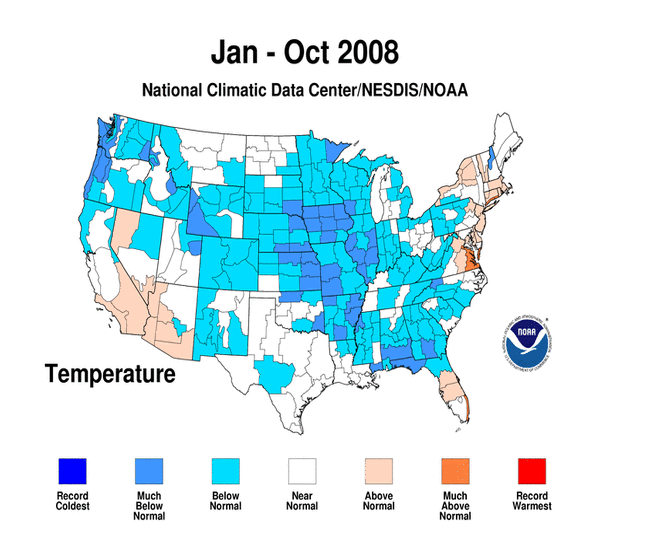 Op-Ed Contributor - The Climate for Change - NYTimes.com
:
THE inspiring and transformative choice by the American people to elect Barack Obama as our 44th president lays the foundation for another fateful choice that he — and we — must make this January to begin an emergency rescue of human civilization from the imminent and rapidly growing threat posed by the climate crisis.